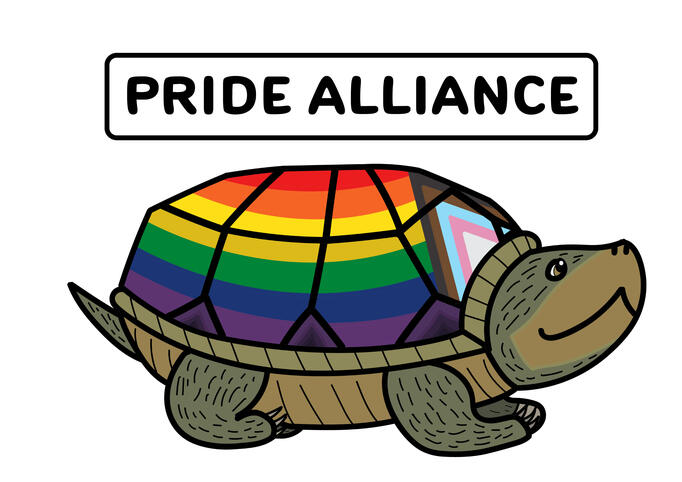 Welcome to Pride Alliance!
At Pride Alliance, we support LGBTQ+ students on campus by providing community, support, and advocacy for queer and trans Terps. We work closely with the LGBTQ+ Equity Center as well as MICA (Multicultural Involvement Community Advocacy).We also educate the broader community, including allies, about LGBTQ+ identities and experiences and how they intersect with other identities.
Pride Alliance is made up of several smaller groups with more identity-specific focuses. These groups have regular meetings where they connect and talk about topics related to these identities. Below, you'll find more information about each group within Pride Alliance as well as a few other LGBTQ+ groups on campus.There are several unofficial GroupMes and Discord servers that many Pride Alliance members are part of, so feel free to connect with people there. Please note that these group chats are run and moderated by fellow students and are not affiliated with the LGBTQ+ Equity Center, MICA, or UMD administration.Click below to find us on TerpLink, or shoot us an email at [email protected]!
AceSpace
AceSpace is a queer group welcoming to all on the aromantic/asexual spectrum! We host weekly meetings at the LGBTQ+ Equity Center on Mondays at 6 to 7 pm!The unofficial Discord for aromantic and asexual spectrum folks is linked below. Come say hi!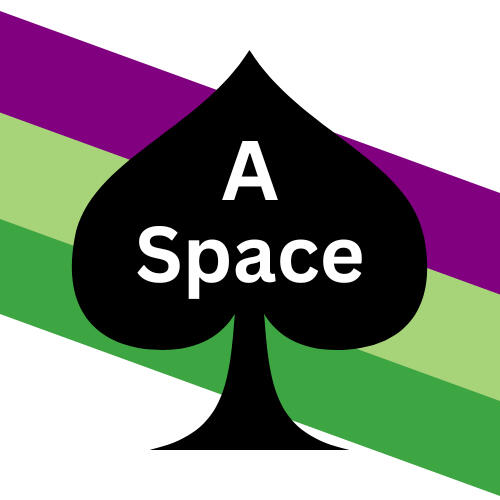 CQA
Hey everyone! We're CQA (Campus Queers & Allies), an LGBTQ+ student group here at UMD. In our weekly meetings, we discuss topics relevant to the queer community, and occasionally host game nights, movie nights, and more!We meet 5 to 6 pm at ESJ B-0320.Come check us out at https://ter.ps/cqa2022 for links to our unofficial group chats so you can stay in the loop. Hope to see you there!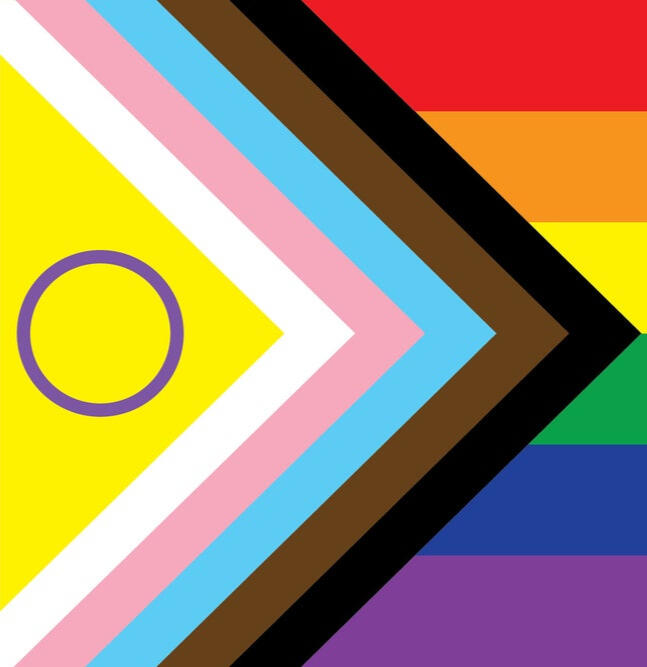 Male-Identifed Queers (MIQ)
Hey! We're MIQ, also known as Male-Identified Queers! MIQ is a safe space for queer men to hang out and chat with each other. Join us for serious discussion, fun activities, and everything in between. We're glad to have you share your ideas and vibe in this community!We meet 7 to 8 pm in the LGBTQ+ Equity Center every other week, starting Feb 6!Look out for updates on our GroupMe!
ReBorn This Way
ReBorn This Way is a student group for all queer-identified Christians, including those struggling with or questioning their religious, gender, romantic, or sexual identities.We meet weekly on Thursdays from 5 to 6 pm in the LGBTQ+ Equity Center.
The Femme Alignment
The Femme Alignment is a space open to all queer and trans women, as well as gender non-conforming individuals.We meet in the LGBTQ+ Equity Center every other Tuesday from 5 to 6 pm, starting February 7th!
TransU
TransU is a student-run support group for transgender (including nonbinary) and gender-questioning students of UMD. We hold weekly discussions and talk about how gender intersects with other identities!We meet in the LGBTQ+ Equity Center from 5 to 6 pm on Wednesdays.Our webpage with links to the unofficial trans student GroupMe and Discord is: https://ter.ps/TransU2022.
Our Partner Organizations
These are groups that do not fall under Pride Alliance, as they have are registered separately with SORC and SGA. However, Pride Alliance often works closely with other LGBTQ+ groups on campus, so we are happy to share their information with you as well. Find out more about our partner organizations here!